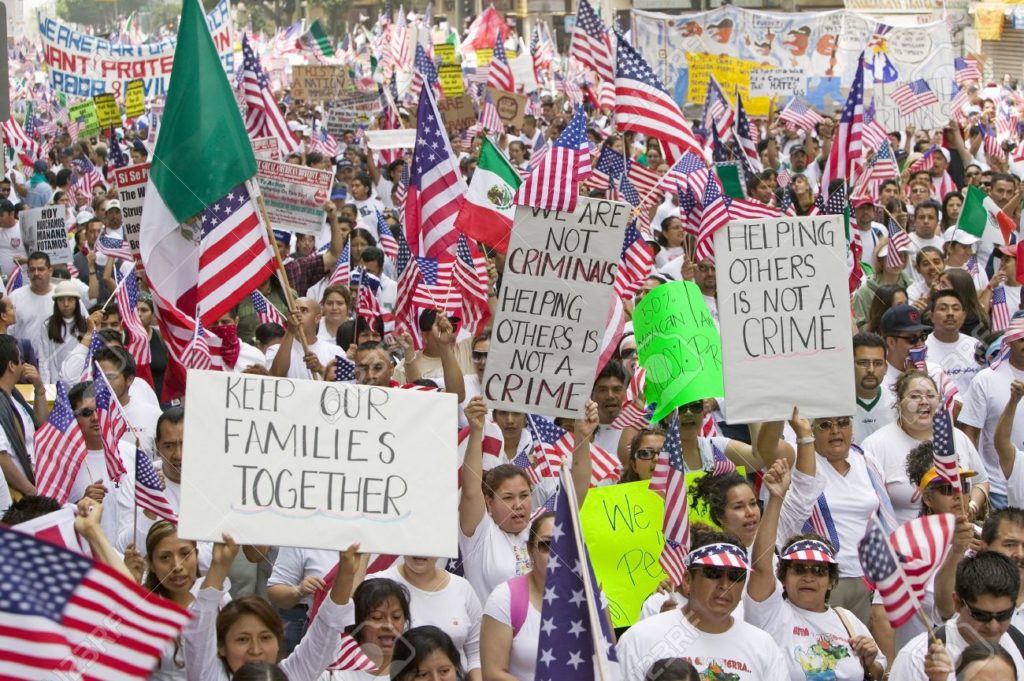 Eric Ward
As the 2020 primary elections begin to heat up, the candidates have made their boldest positions clear for American voters. One of the hottest topics of debate this election is the United States' immigration system. The Trump administration has used endless rhetoric about how undocumented immigrants are an economic and social burden on the country in order to push harsher punishments for illegal border crossings. There has been massive pushback to these efforts, and many Americans have realized that, in order to have a more just immigration policy, borders crossing need to be decriminalized.

Currently, anyone who is caught crossing into the U.S. can be charged with a federal misdemeanor under Title 8, Section 1325 of the US Code. The punishment can include a fine, up to two years in prison, or both. However, this law makes no mention of deporting those who are caught crossing the border, just punishing them in the United States. The process of putting these immigrants through the American justice system is unnecessary and inefficient when the US could deport those obviously ineligible for asylum and welcome the rest in.

In 2018, the Trump administration implemented a "zero-tolerance" policy regarding illegal border crossings. With this policy, federal law enforcement attempted to prosecute every adult who was caught illegally crossing the southern US border, as opposed to the previous policy of only prosecuting those suspected of criminal activities, such as smuggling. President Trump's legal basis for these prosecutions was Title 8, Section 1325. Since this policy required every adult to be tried and put in prison, thousands of migrant children were separated from their parents, leading to the family separation crisis. Despite President Trump signing an executive order to end those separations, separations have continued well into 2019.

To clarify, according to former Housing and Urban Development Secretary Julian Castro's pledge, which many candidates have agreed to, decriminalizing illegal immigration would not end deportation. Deportation proceedings would still be carried out by civil courts. Migrants just would not be put on trial and go to prison beforehand, but they would be required to show up for court hearings.
Immigration reform is already widely supported by the American public. The enforcement of Article 8, Section 1325 has proven to be disastrous for both the United States government and thousands of migrants, including children. Americans should understand the results of the Trump Administration's policy as evidence that the decriminalization of unauthorized border crossing is the most humane and efficient way to handle migration on the southern border.