Maggie Zeiger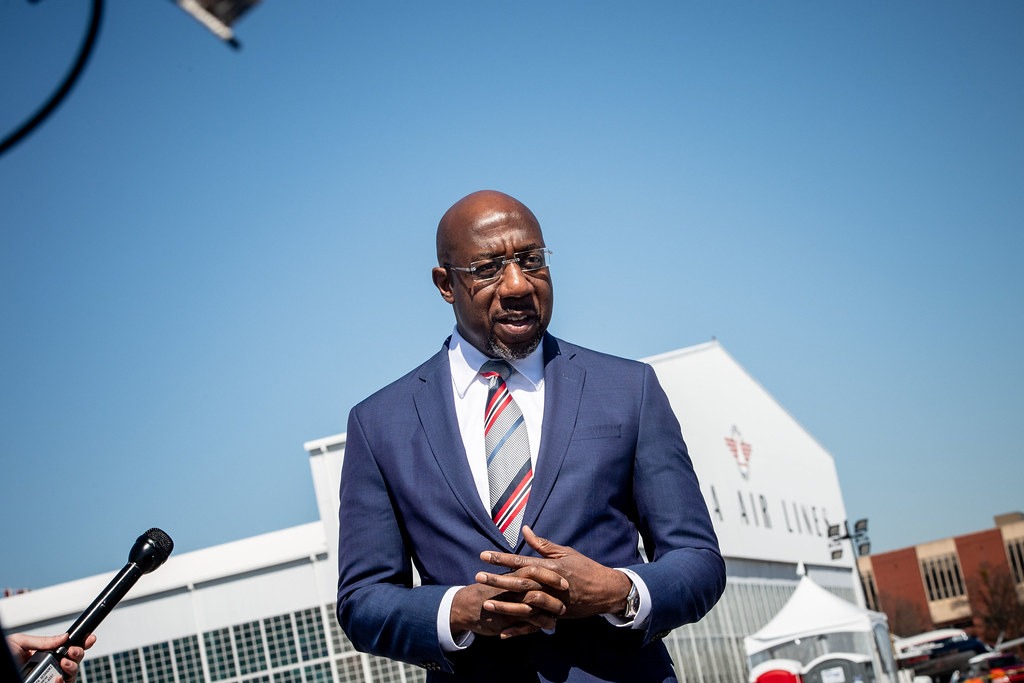 On October 14th, Raphael Warnock (D) and Herschel Walker (R) had the first debate of their senate race. Georgia, previously a Republican stronghold, has surprisingly become a swing state, most notably during the 2020 presidential election. Now, Democrats and Republicans alike seek to win the senate seat and Georgia's newfound status as a battleground state has put special emphasis on the Warnock-Walker race. At the debate on Friday night, a few hotly contested topics took center stage including President Biden, abortion rights, and allegations against Herschel Walker.
First, the allegations against Walker got the spotlight. The Republican nominee has had trouble maintaining a positive public image over the course of his campaign. The former football player allegedly paid for a woman to terminate her pregnancy and then two years later, encouraged the same woman to have a second abortion. During the debate, Senator Warnock shied away from using the allegations against Walker to his advantage and used a cautious strategy so as to not alienate his moderate supporters. Despite these allegations, polling numbers for Walker have not been substantially affected. While Warnock, the incumbent Democrat, had a narrow lead before and after the debate, both candidates currently have a 46.4% to win. While the allegations against Walker have not been confirmed, they will surely be on the minds of Georgians as they cast their ballots.
Another topic of discussion was President Joe Biden and the 2020 election. Moderators focused on Walker's role as an election denier and Warnock's close ties to Biden. Walker began promoting conspiracy theories in December 2020, where he publicly stated, "I can guarantee you, Joe Biden didn't get 50 million people voting for him." Walker doubled down on the conspiracy after the January 6th insurrection, calling on Donald Trump via Twitter "to get to the bottom of who stole this election!" Not shockingly, he took an aggressive stance against Biden during the Georgia debate, however, he did stop short of denying the results of the election. On the other hand, Senator Warnock rarely mentioned the president by name and dodged a question about whether Biden should run again in 2024, instead saying, "You're asking me who's going to run in '24? The people of Georgia get to decide who's going to be their senator in three days." However, Warnock did support many of Biden's policies—most notably student loan forgiveness. Instead of focusing strictly on Biden, Warnock spoke about the importance of bipartisanship at length, saying he would "work with anybody to get something good done for the people of Georgia."
Finally, Walker and Warnock squared off over abortion rights. Walker (R) spoke first about his strong pro-life views saying, "I believe in life…Georgia is a state that respects life, and I'll be a senator that protects life." Walker's pro-life view aligns with about 49% of Georgians who believe that the procedure should be illegal in all or most cases. Warnock's statements reflected the other 48% as he fiercely defended the right to choose. He remarked, "The patient's room is too narrow and small and cramped a space for a woman, her doctor and the United States government…I trust women more than I trust politicians." Warnock then added, "There are enough politicians piling into the rooms of patients and I don't plan to join them." With abortion rights being such a contested issue in Georgia, it's no surprise they were so relevant at the debates. Currently, the state has a 6-week gestational ban in place, which places a ban on abortion well before many women even know they are pregnant. While the race for Georgia senator will not directly affect the state's abortion laws, the seat has the potential to change party control of the US Senate. This holds a special significance as Republicans recently introduced a 15-week abortion ban, legislation brought forth by Senator Lindsey Graham. While not all Republicans in the Senate are willing to vote in favor of the ban and it is unlikely to be passed, the senate race in Georgia is proving to be increasingly important for women across the country. The Georgia senate race is bound to be one of the most highly anticipated elections in the midterms and the first debate between Walker and Warnock created more questions than it answered. Later, on October 16th, the Atlanta Press Club held a second debate, which shockingly proved more aggressive than the last. This time, however, the GOP nominee was missing from the event. Senator Warnock debated Libertarian Chase Oliver, while an empty podium meant for Herschel Walker stood beside them. How will such an unconventional race end? Georgians shall see very soon.