Daniel Radner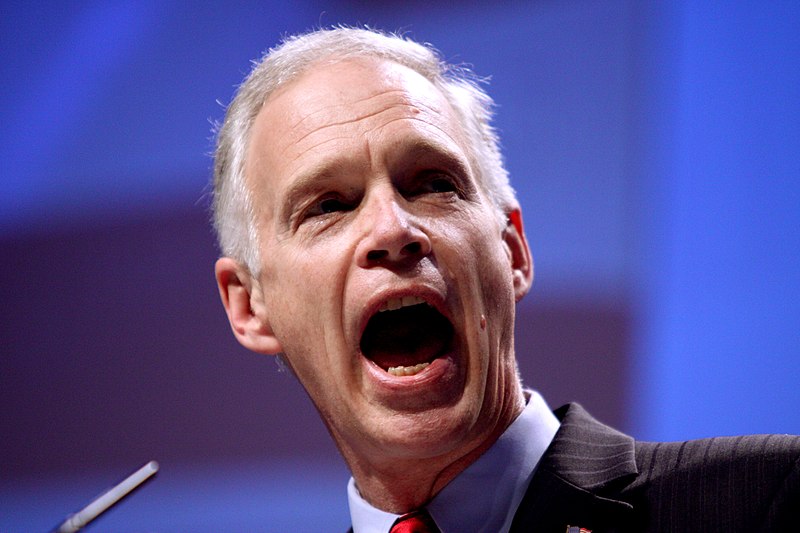 From early June to early September, Lt. Governor Mandela Barnes was predicted to beat Republican incumbent Senator Ron Johnson. Polls as late as September 10th showed that Barnes averaged a 3.8% lead over Johnson. Though this was not considered a sizable lead, it was a lead! With less than a month to the election, Wisconsinites seemed to be pushing back on the controversial senator. However, in September, Senator Johnson bolted in front of his opponent, now averaging a 3.3% lead over Barnes (though it was a 4.5% lead last week). In FiveThirtyEight's deluxe model, Johnson wins in 82% of outcomes. The election will still be contested but every day it seems more likely that Johnson will pull away with the victory. What changed so much in the last month? We first need to talk about the candidates.
Ron Johnson has been a United States senator for the state of Wisconsin since 2011. He became a multimillionaire from his previous job as the CEO of a polyester and plastics manufacturer. Johnson is a loyal ally of Donald Trump and has backed all of the former president's decisions and ideas. He has promoted fictitious claims of voter fraud, does not believe in climate change, and has spread misinformation about the COVID-19 pandemic. Furthermore, Johnson supports pro-life legislation, voted for Trump's 2017 Tax Cuts and Jobs Act, voted against creating a commission to study the January 6th Capital riots, and voted against the bipartisan gun safety bill. In a June 2022 poll, Marquette University found that only 37% of voters viewed Johnson favorably. The senator has had his fair share of controversial moments. Johnson falsely said that there was "no violence" on the Senate side of the U.S. Capitol on Jan. 6, said he wasn't concerned about the Capital rioters but would have been if they belonged to Black Lives Matter or Antifa, and "tried to hand fake elector info to Mike Pence on Jan. 6."
Mandela Barnes has been the lieutenant governor of Wisconsin since 2019. He was previously the state representative for the 11th district from 2013 to 2017. Wisconsin's 11th district includes parts of the north side of the city of Milwaukee, as well as the south half of the city of Glendale. Barnes won the Democratic primary election with 77.5% of votes. He wants to cut taxes for the middle class, increase low-cost childcare, lower the price of prescription drugs and find "innovative, bold solutions to tackle the threat of climate change." Barnes says that he "will fight to abolish the filibuster to codify Roe v. Wade and pass the For The People and the John Lewis Voting Rights Act."
So why is Johnson leading in the polls? The answer is G.O.P. money. As more and more people put their support behind Barnes, Republican donors began to use their substantial resources to aid Johnson. The result? Effective anti-Barnes advertising, prompting headlines such as "Democrats Worry as G.O.P. Attack Ads Take a Toll in Wisconsin." Many of the ads have attacked Barnes for being too soft on crime, including one that tries to connect Barnes' plan to change the state's bail system to the Waukesha Christmas Parade incident. It implies that there will be an increase in similar violence with Barnes as senator and that he is an advocate for defunding the police. Many of the ads also have a racist undertone which has a slight effect on a state that is 86.6% white. In an interview with The New York Times, Barnes said "there were weeks where we would get outspent two-to-one on TV…There has been an unprecedented amount of negative spin against me." On the other hand, many criticized Barnes' advertisement strategy. In early October, a former Democratic Senate candidate, Tom Nelson, said "the campaign needs to fire its media consultant…They're losing." It is surprising how ineffective Barnes' media strategy is as he outraised Johnson by $8M.
Johnson's campaign is doing a good job of focusing the campaign on crime. This strategy has been successful as it is something that affects every voter. Crime is motivating Republicans to get out and vote. According to CBS News, 44% of registered voters believe Barnes would make them less safe from crime and 49% believe that he supports defunding the police. Furthermore, Johnson's campaign has also successfully made the economy a big issue in the campaign. 83% of likely Johnson voters support him because of his economic policies. Like many other races around the country, the issue of abortion rights is helping the Democratic candidate. 72% of likely voters for Barnes say abortion is very important.
Wisconsin is a swing state. They have one Republican senator and one Democratic senator. Former President Trump and President Biden both won the state by less than 25,000 votes. With such a small lead in the polls, we can say for certain that this election will be close and anything can happen.