Daniel Radner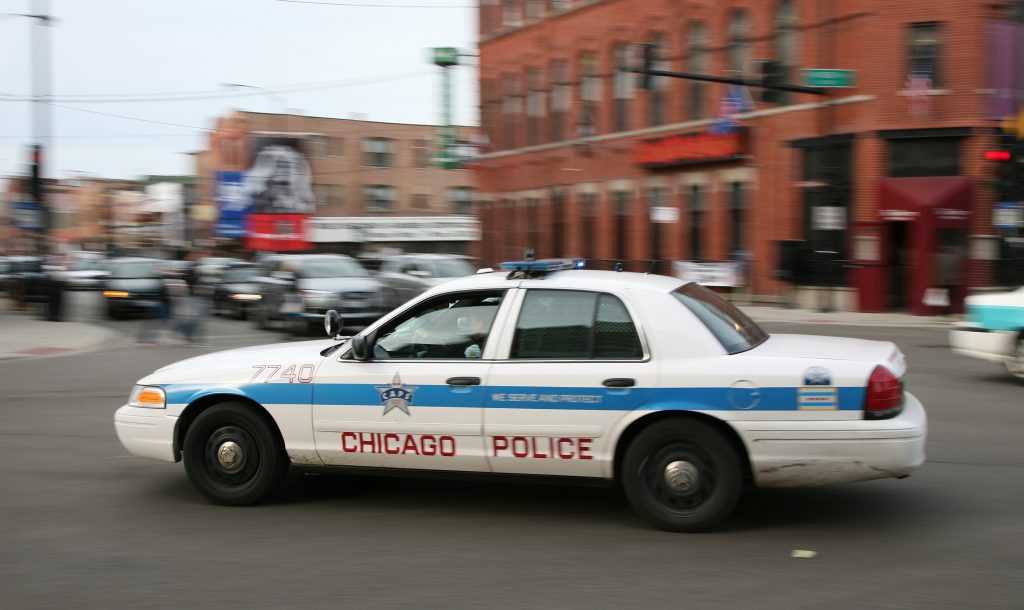 One of the biggest issues facing America is policing. Though police brutality is not new, George Floyd's death in 2020 changed the landscape of policing. Floyd's murder ignited the Defund The Police movement, which advocates for removing funds from police departments and reallocating them to community support such as social services. Supporters believe that defunding the police and investing more funds in the community would stop more crime. Twelve cities, including Los Angeles and Austin, pledged to reallocate money from the police budget to community programs (though many walked back on those promises). While there is a wide spectrum of beliefs, some in the movement call for an abolition of policing. Minneapolis even had a ballot measure in 2021 to replace its police department with a general public safety department, but the measure failed, as only 43.8% of citizens voted for it.
The majority of American citizens do not believe we should defund the police. Though many liberals pushed for defunding police departments, the leader of the democratic party, President Joe Biden, disagreed. At the 2022 State of the Union, he said, "We should all agree the answer is not to defund the police. It's to fund the police. Fund them with the resources and training they need to protect our communities." Both Democrats and Republicans rose in unison to applaud the President. A reason why policing was a topic in Biden's speech is the rise in violent crime and the drop in police officers since 2020. According to the Police Executive Research Forum, there was a total decrease of 3.48% in officer staffing levels over the two-year period of 2020 and 2021. Furthermore, there were 42.7% more resignations in 2021 than in 2019 and 23.6% more retirements in 2021 than in 2019. In Chicago, 3,300 officers have retired, resigned, were fired, or lost their lives since 2019. In that same time, Chicago has only hired 1,600 officers.
A significant reason for the national and local decline in police officers is the increased risk and scrutiny faced. As a result of escalated negative police coverage and opinion, many citizens do not want to serve. Though bad cops exist and have done terrible actions, people should not automatically look at the police force in a negative manner. In regards to crime, the number of U.S. violent crimes rose for the first time in four years in 2020. In Chicago, there were more than 800 homicides in 2021, its highest number in 25 years. The number of homicides has also increased by 60% since 2019. Between 2019 and 2022, carjackings tripled in Chicago.
The point is that we need to decrease crime in America and fund police departments. It would also be great to fund other forms of community support, however, it is not an excuse to defund police departments. States have enacted many laws across the country to minimize police brutality. Between May 2020 and May 2021, "at least 30 states and Washington DC, enacted one or more statewide legislative policing reforms, ensuring greater policy uniformity within each jurisdiction." As crime has increased lately, citizens across America and Chicago have become more pro-police. But, overall, there is not an easy answer to fixing public safety and policing.
In terms of Chicago, every mayoral candidate has varying views on policing and stopping crime. According to a recent WBEZ/Chicago Sun-Times/Telemundo Chicago/NBC5 Poll, crime and public safety are the top issues for voters in the upcoming election. Below are all nine candidates' abbreviated answers about public safety from the January 19th ABC7 debate. We have also linked all candidates' public safety plans.
Ja'Mal Green: "Our main concern of our administration is to make sure that we're addressing the root causes of public safety…we must make sure that we are investing into neighborhoods…we reopen up those mental health facilities…and police will be the support system."
Ald. Sophia King (and former Latin teacher): "The number one request I get is for more police presence…we know that police are not the only solution, we have to get to the root causes, which is why I have a plan that does both. So I also know we can hold [police] accountable…we need more police…we need to make sure we have equitable distribution of police and that they're in the places where we need them the most."
State Rep. Kam Buckner: "What you hear a lot tonight from a lot of my colleagues here is that the answer to this is things like drones or militarization of our police force, or defunding the police..what we have to do is make sure we invest in safety and justice and have a balanced approach. I've put forth a plan that does exactly that. Putting money in communities and people are doing the work on the ground."
Dr. Willie Wilson: "I think you have to add more police officers, and you must take some of these rules off the police officers and make sure they can do the job and do the proper way…they're afraid to arrest somebody for fear that they're gonna get arrested himself…make sure that police get their off days… expand the retirement age from 63 to 65."
Brandon Johnson: "We spend more on policing per capita than anywhere else in the country. And yet, we're not safe…there's a direct correlation between youth employment and violence reduction…we have to make sure that we are providing support on the front lines with mental health care responders, because most of the calls that are coming through our mental health crises, we need to relieve the pressure off the law enforcement so they can focus on protecting those vendors."
Paul Vallas: "What we need to do is return to a community policing strategy that has beat cops on every beat, and a community policing strategy that has Chicago police officers at CTA platforms and CTA stations riding the trains intermittently…we're short police officers…there were 1,700 police officers down when the mayor took office, and we have private security. $100 million dollars in private security can't make arrests…there's no substitution for having beat cops who can respond to the 911 calls….so we have to fill the ranks."
Mayor Lori Lightfoot: "We've made progress, year over year, ending down 14% in homicides and 20% in shootings. But I recognize that people in the city don't feel safe…we've got to keep working on the strategy…taking the guns out of the hands of criminals, holding violent, dangerous people accountable, and making sure that we hire more police. 950 were hired last year. We've hired over 200 detectives, but progress is something that we've got to keep making."
Ald. Roderick Sawyer: "We want to make sure we have an effective police force and…also a constitutionally compliant police force, we want to make sure that they're abiding by the reforms, they have geographic integrity. But…we don't talk to children enough when we're talking about youth related crime. We need to…engage with them, and really work on that together in order to really ramp down crime."
Rep. Jesús 'Chuy' García: "[My plan ensures] that our department is fully staffed, fully funded, and modernized. There will be new leadership in the CPD that will implement the consent decree…there will be comprehensive community development and investment in communities…I would move some of the citywide units to patrolling streets in neighborhoods across Chicago, I would hire more civilians to free up uniformed personnel who would prioritize violent crime."