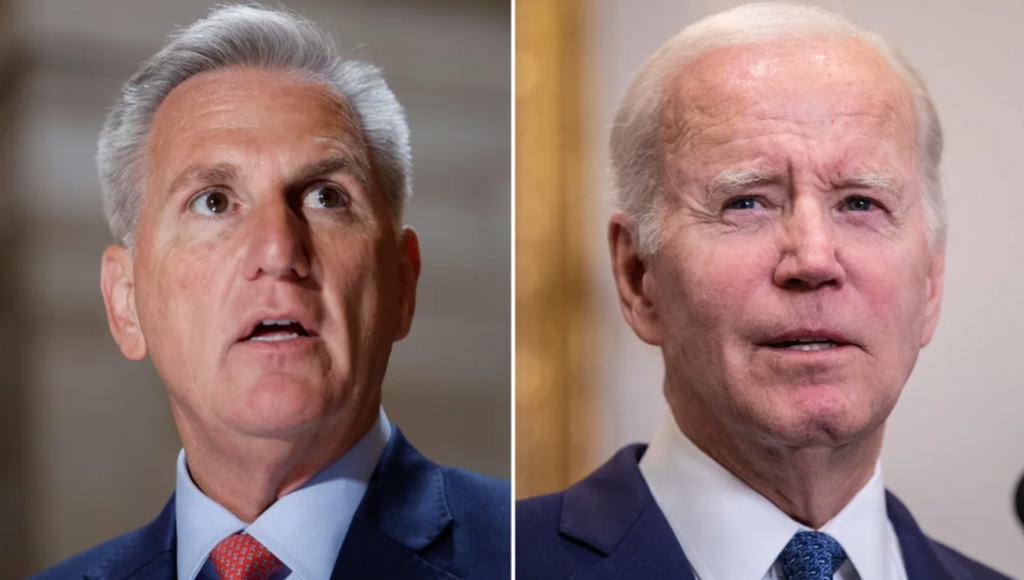 Tanier Uribe
Editor's Note: On October 3rd, 2023, Kevin McCarthy was ousted by his colleagues in the House of Representatives and is no longer Speaker of the House.
Republican Kevin McCarthy's abrupt decision ordering House Republicans to move ahead with an impeachment inquiry into President Joe Biden has won the votes of most reluctant Republicans, with some GOP lawmakers pushing for it to move quickly.

McCarthy previously stated there would be a full House vote for an impeachment inquiry, as has happened in the past, but as of Tuesday he didn't appear to have the votes to open one.

McCarthy's decision to announce an impeachment investigation with no ability to launch a House vote added to the chaos in the Capitol. Now, Republicans must grapple with both the funding fight and a potential investigation into President Biden.

"This logical next step will give our committees the full power to gather the full facts and answers for the American public," McCarthy said on Tuesday. "That's exactly what we want to know, the answers. I believe the President would want to answer these questions and allegations as well."

The root offenses for this impeachment have been highly debated from the beginning. Issues that have been cited by supporters include the business dealings of Biden's son Hunter (incorporating allegations of the Biden-Ukraine conspiracy theory), preferential treatment of Hunter Biden, an alleged bribery scheme, alleged payments to the Biden family, accusations that Biden is "weaponizing the government," and others.

This is a pivotal time for Speaker McCarthy, whose job is targeted by daily challenges to his authority from Trump's right-wing allies.
"Impeachment inquiry simply allows Congress, Republicans and Democrats, to be able to get the answers to the question," McCarthy told reporters at the Capitol.
In the inquiry, Republicans are trying to link Biden to the business dealings of his son, Hunter Biden, and divert attention away from Trump's own legal perils as the two men battle for the White House. Mr. Trump is the only president to be impeached twice—though he was acquitted both times—and he is the first to face criminal charges in four separate indictments, including for trying to reverse the 2020 election he lost to Mr. Biden
"Speaker Kevin McCarthy accused President Biden of lying about his knowledge of his son's business dealings." But even some Republicans are raising doubts as to whether or not the evidence against the President is sufficient.
"House Speaker Kevin McCarthy is clearly trying to satisfy the far right wing of his party with his speakership on the line, but moderates are sounding the alarm, saying they are concerned about moving forward with this, especially heading into a critical election year, insisting that republican voters want them to be focusing on key issues like the economy and inflation, not this."

McCarthy has lasted to this point as a survivor, often despite his best efforts to fumble. Still, luck is a finite resource, and McCarthy keeps testing his. The choice to greenlight impeachment probes—and doing so without a vote—is yet another pressure test of his good fortune.