Luca Presser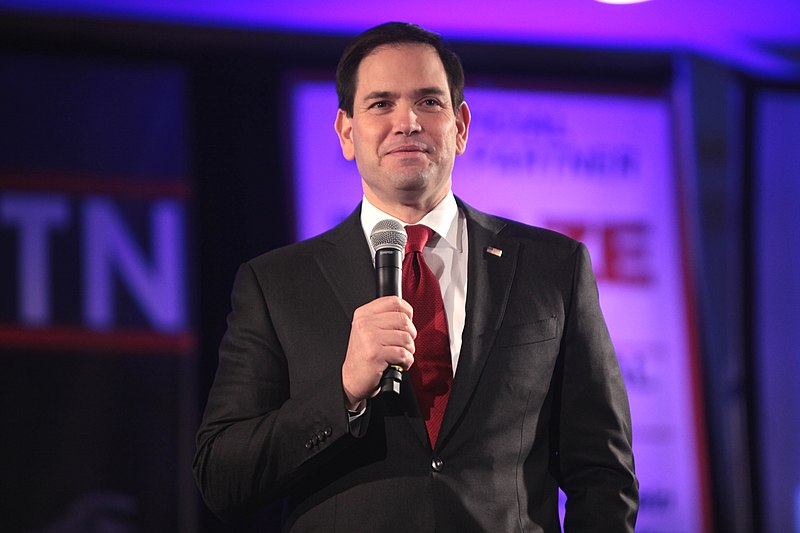 As the nearing midterm elections come upon the United States, Florida is the center of a senate race between two high-profile candidates. Marco Rubio (Republican) and Val Demings (Democrat) are pleading their cases to the citizens of Florida on why they should represent them in DC. Rubio has been the senior United States senator from Florida since 2011. He was reelected in 2016. The junior senator, Rick Scott, is also a Republican.
From November 2006 to November 2008, Rubio served as the Speaker of the Florida House of Representatives. Demings was a part of the Orlando Police department for 27 years and was the first woman to become the Chief of Police in Orlando. She now represents Florida's 10th Congressional District in the House of Representatives.
On October 18, Rubio and Demings had their first and only debate, discussing many important issues including abortion and guns. The debate started off with a punch with the topic of abortion. Demings believes that abortion rights are something that is necessary and important for everyone to have access to. She told her opponent "No, senator, I don't think it's OK for a 10-year-old girl to be raped and have to carry the seed of her rapist," referring to recent events in Ohio. She also talked about how he should not be making the decisions on this topic as he is not a woman and that each woman should be able to make the decision herself. Rubio then responded that he was completely pro-life but he also understands that banning abortions without exceptions would not be able to pass. Another topic that was discussed at the debate is laws on guns. The moderator asked what their opinion was on banning guns for people under the age of 21. Rubio stated that "if you are 18 years of age, you should not be able to buy a rifle, and [he] will support a law that takes that right away." Furthermore, Rubio's solution for the current problem is a red flag bill on guns. This means that if someone shows signs of violence or if they use their guns improperly, their weapons would be confiscated. Demings quickly disagreed with his solution and went on to say how disrespectful and insensitive it is to make those remarks due to the recent shootings in Florida. She asked Rubio how he could watch innocent people get gunned down and killed and not do anything about it. The debate continued with other topics after. Despite many citizens' negative perceptions of Rubio, he is expected to beat Demings in today's election as he is leading by an average of 8.8% in the polls.