Ethan Weiss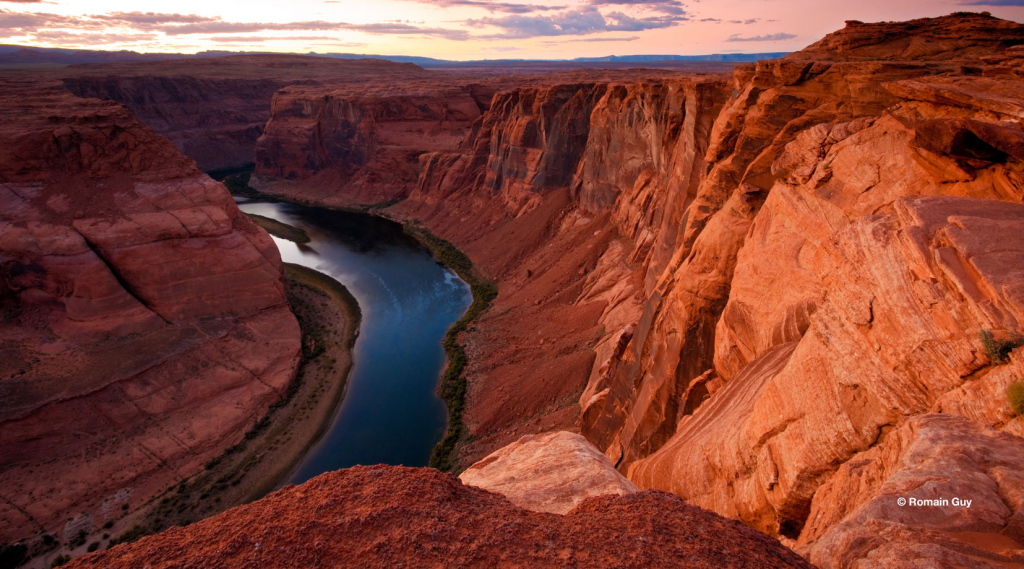 Romain Guy/Creative Commons
Last Monday, three southwestern states, Arizona, California, and Nevada, announced a temporary agreement to conserve three million acre-feet of water from the Colorado River. The Colorado–a veritable workhorse of its region–is the primary freshwater source of the Southwest, accounting for irrigation needs, urban water supply, and hydroelectric power in seven states. However, climate change and other factors are continually threatening the mighty river, and the situation is only expected to worsen year over year, requiring further, more severe conservation efforts to follow.
The agreement reached on Monday will make up the largest mandated reduction in water use ever, and to sweeten the deal, the federal government will compensate parties with an approximate total of 1.2 billion dollars. Despite being a sweeping conservation effort–expected to reduce total water use in the lower Colorado Basin by 13 percent– the agreement will only last until the end of 2026, after which experts predict a more severe cut will be necessary. This is because the agreement comes on the heels of an abnormally wet winter, with a record snowpack of 140% in some areas. Expert Kathryn Sorensen of Arizona State University states, "The good snowpack bought us the luxury of bringing forward a deal that does buy us time." Thus, regression to mean levels itself will demand a more expansive cut, let alone a worsening drought.
The Colorado River is a vital waterway for America's fastest-growing region: spanning over 1,450 miles through seven states, it is the lifeline of the arid Southwest. It plays a pivotal role in agricultural and economic activities: it irrigates five million acres of agricultural land, which contribute to three-quarters of the country's fruit and nuts and ninety percent of winter vegetables. It provides water to some of America's largest cities, and supports a 1.4 trillion dollar economy. Though mighty, the Colorado River is imperiled. Lake Mead, a key Colorado reservoir, measured at only 1,046 feet last March, and could reach catastrophic dead-pool status in the next decade. Meanwhile, the river as a whole has 19% less volume than it did in 2000, when its two-decade drought began. The river's extreme position is the result of a few distinct causes, pointing towards a doomed, dry future for the Southwest.
The elephant in the room is climate change. The Colorado has been in a state of perpetual drought for over twenty years, and as temperatures continue to rise and snowpack grows more and more unpredictable, less and less water will drain each year. Compounding the issue is immense growth in Sunbelt states, particularly Arizona, which will only require more water to maintain population growth. Even worse, Colorado water has been misallocated for a century – the farmers tasked with feeding a booming population may not even receive sufficient water in future years.
Still, hope lies on the horizon for the booming Southwest. The Biden Administration is considering revising water rights to conserve remaining flow, while the Inflation Reduction Act focuses on green issues such as drought resilience plans. Desalination, an expensive but feasible drought resilience strategy, could be a viable solution. Wealthy desert nations in the Middle East already have sizable desalination infrastructure in place, while California already gets 10% of its water supply from saline water. Combined with a strategy targeted to combat climate change, the Southwest could use these alternative means to supplement its water supply.
Monday's agreement is certainly sweeping and one of its kind, but it is a temporary solution to the most threatening issue in America's fastest growing region. As droughts continue to worsen and water needs increase, the Southwest will have to move upstream, taking proactive strategies to adjust to a world where scarcity is the norm.