English:
There are several major differences between the Hungarian and American education systems. The most evident difference is that in Hungary, high school seniors do not go to college for an undergraduate degree, but rather go straight to a professional school, like medical or business school, right after graduation. This is both good and bad, as it means students who have their hearts set on a particular career can pursue it quicker, but undecided students have to make up their minds immediately, as switching schools is very difficult.
Another difference is that Hungary does not have standardized tests like the SAT or ACT for college admissions, but instead Hungary uses a nationwide maturation exam at the end of high school. Colleges set a certain point requirement for automatic admissions, and students who meet it are immediately accepted, while students who do not have to find another college that has a lower point threshold.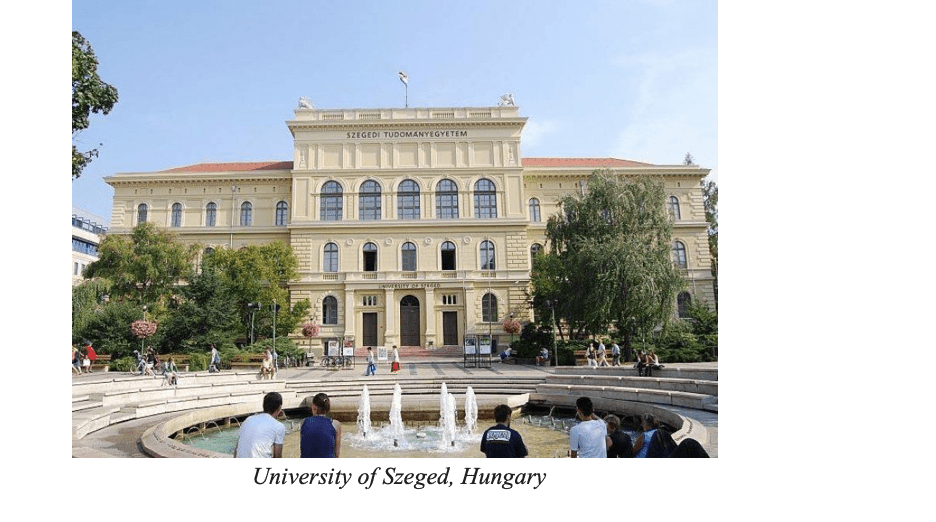 Hungarian:
A magyar és az amerikai felsőoktatási rendszer sokban különbözik. A legjelentősebb különbség az , hogy Magyarországon nincs olyan college rendszer, mint az Amerikai Egyesült Államokban. Magyarországon úgynevezett Bolognai rendszer van (38 EU tagállamban egységes), ami hasonló,de bizonyos szakmákra nézve különböző. A középiskolai végzős diákoknak el kell dönteniük negyedik osztályban, hogy milyen foglalkozást választanak, mert nem általános college-ba, hanem rögtön jogi karra, orvosi egyetemre, közgazdasági egyetemre, vagy tudományegyetemre kell jelentkezniük. Ennek van jó és rossz oldala is: Azok a diákok akik már 18 évesen tudják, hogy milyen munkát szeretnének végezni a jövőben rögtön arra tudnak felkészülni és nem kell újra más tantárgyakat is tanulni mint a gimnáziumban. Azonban miután elkezdték az egyetemet, már nem tudják meggondolni magukat, nem lehet major-t (szakot) váltani mint az USA-ban.
A felvételi rendszer is nagyon különböző. Nincs általános SAT vagy ACT minden végzős diáknak. A gimnázium utolsó év végén minden diáknak kötelező írásbeli érettségi vizsgát tenni. Ezután a diákok szóbeli felvételi vizsgát tesznek – de ezt nem minden egyetemen, és csak az előírt tantárgyakból, például orvosi karra, biológiából, fizikából és/vagy kémiából. Az USA-ban nincs érettségi vizsga, sem külön felvételi minden egyetemre. A felvételi vizsgák elbírálása után, minden egyetemen közzétesznek egy pontszámot és aki azt elérte az bekerül az egyetemre, aki nem, az esetleg más egyetemet választhat, ha arra elegendő a pontszáma, vagy újra próbálkozhat a következő évben.