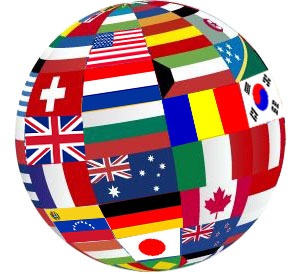 Hello fellow Worldly Romans—
Happy Birthday, Felice Cumpleanos, joyuex anniversaire, Срећан рођендан! Gaudeamus Igitur, 生日快乐,Worldly Roman!  It is hard to believe we are celebrating our first anniversary.  Time flies when you are having fun, and learning a lot in the process. A number of great things happened during our first year, as we published articles ranging from travel experiences to life as an asylum seeking immigrant, in a variety of languages.  I hope that throughout our first year we allowed you, as readers, to learn more about different cultures and languages. We can't wait to see what this year has to offer!
Right now, it's an exciting time to be a Latin student, and the Worldly Roman is thrilled to play its part.  We welcome a slew of talented and new contributing authors. We have even expanded beyond French, Spanish, Chinese and Latin to add yet another language to our repertoire.  Alex Kaplan, a junior, self-taught himself Serbian over the summer and has been generous enough to write for the Worldly Roman.
I want to thank all the contributing authors that have worked hard to bring you this amazing edition. It features articles ranging from the rebuilding of a medieval French castle, to the definition of being Hispanic or Latino, to working in a Parisian hospital– and much more. 
Welcome to the fourth edition of the Worldly Roman!
Happy Reading,
Bonne Lecture,
Feliz Lectura,
Lectio beata,
快乐阅读,
Срећан читање,
Natalie Braun, Editor–in-Chief